Tech team
·
London
·
Flexible Remote
Senior backend developer
About Fairlo
We're a well respected Scandinavian fintech scale-up that's on a mission to outsmart the predatory credit market. Since 2018, we've been creating friendly and sustainable financial services from scratch. 
Our first service, Fairlo Varda, is a seamless overdraft that has unshackled Swedes from unsustainable credit solutions. Since launch, our customers have replaced opaque and unpredictable loans such as credit cards and buy-now-pay-later options with Fairlo.
Some of the key features that have won Fairlo the respect of customers and peers alike are:
A purpose-built core banking solution allows instant withdrawals and deposits to and from the customers current account twenty-four seven—all within seconds.
A fully digitalised customer journey. All applications are handled end-to-end in our backend.
Transparent and low interest rates, for everyone, made possible by our underlying tech.
The reception we've gotten in Sweden has been humbling. More than one in ten of our customers rate us on TrustPilot, with an average score of 4.9 out of 5. In addition, we're backed by one of the Nordics' most well-known incubators – Sting, Stockholm Innovation & Growth AB – as well as Swedish state-owned Saminvest and a multitude of experienced investors.
UK expansion
However, our mission has just started. Our next big step is to bring Fairlo to the UK. So if you're keen on making a positive impact while developing the next big fintech solutions, we believe you'd enjoy the developer role at Fairlo!
Keep reading and apply to join us in our global quest for fair financial services!
Job description
You'll be hands-on: building the core services, including integrations with AWS and other third-party vendors. You'll be part of all stages of the development process, from requirements to implementation and testing. 
We're looking for a developer with a curious mindset who is continuously striving to ensure that Fairlo's technology is top-of-the-line. 
Some of the benefits of working as a developer at Fairlo are:
Getting creative freedom along with the opportunity to build excellent services from scratch, choosing architectural and technical frameworks.
Being part of building the financial world you'd like to live in.
A competitive salary and benefits package.
Educational expenses for courses or books: anything to make you better!
High-end laptop and equipment.
The option to work from home or at any of our offices in London, Stockholm and Heraklion.
Working on your preferred high-end equipment.
An opportunity at changing the UK credit market for good through state-of-the-art tech. 
Be part of building an organisation that people associate with honesty, transparency, fairness and quality. 
An opportunity to grow Fairlo UK's developer team. If you're ambitious, Fairlo's a great place to be!
A competitive salary and benefits package.
Teaming up with and learning from some of Europe's most outstanding developers.
Requirements
First and foremost, we believe you share our passion for long-term positive impact. Beyond that, we believe you have a few particular skills that'll prove useful in your role as a developer at Fairlo.
We believe you've got:
At least 3 years of developing Node.js applications.
Experience with a modern backend framework (Node.js, .NET core, JAVA). Knowledge of Node.js is preferred since our backend uses this technology.
A few years of experience within an agile software development organisation.
Experience writing self-documented as well as clean and readable code with adequate test coverage.
Working extensively with REST standards.
Experience in communicating and collaborating in a professional workspace.
It'd be nice if you also have:
Strong knowledge of relational or non-relational database systems.
Experience with API documentation (Swagger/Open API).
Experience in TDD and other testing practices.
Contributed to open-source projects.
University and/or Postgraduate Degree in the field of Computer Science or related field of studies.
The way we work
We're a rapidly growing, dedicated team that believes in mutual respect and high aspirations. Our overarching goal is to simplify the complicated and always approach solutions asking ourselves: is this truly fair? 
We know that making digital products takes a digital company. That's why we run a distributed organisation across Europe. If you join Fairlo, you get to choose to work from our upcoming London offices, home, or, when possible, anywhere in Europe (including our offices in Stockholm and Heraklion). 
We hope we've piqued your interest and are looking forward to your application!
Team

Tech team

Locations

London

Remote status

Flexible Remote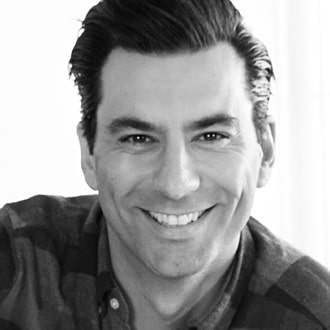 Related jobs
Perks & benefits
Flexible working hours

Offices near the city centre

Health & wellness subsidy

Remote work possible
The way we work
Diversity

We believe that teams that create something extraordinary consist of people with different backgrounds, experiences, competencies and personalities.
Freedom based on business goals

Based on Fairlo's overall goals, everyone is given full mandate within their area of responsibility and is expected to take responsibility for contributing to our greater goals.
Can-do-mindset
We are open about sharing problems and any challenges we see, but always with a focus on presenting solutions on how to move forward when doing so.
Passion
We are curious and always keen to learn more and keep growing in our respective fields of expertise.
About Fairlo
We started Fairlo to make financial services more transparent, fair, and easy to use. To succeed, we're building a custom technological platform marketed with brand loyalty and excellent customer relationships in mind.
We'd love to hear your thoughts on our mission! Connect with us here on TeamTailor, and let's talk more!
Already working at Fairlo?
Let's recruit together and find your next colleague.